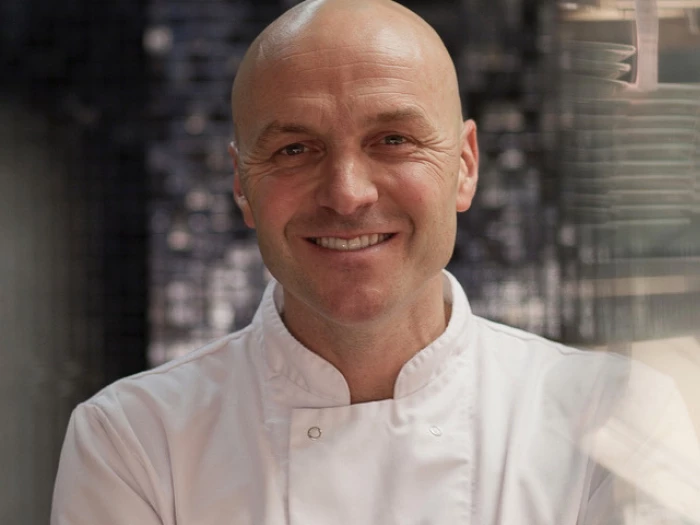 Culinary Masterclass with Simon Rimmer
Are you ready for an unforgettable cooking experience day with celebrity chef Simon Rimmer? Learn how to recreate Simon Rimmer's signature dishes and enjoy unprecedented one-on-one time with the culinary icon himself.
Throughout the day you will experience mouth-watering food, learn the tips and tricks of the kitchen, and glean invaluable culinary knowledge. Though Simon Rimmer is bound to test your resolve to the max, his gregarious approach is guaranteed to put you at ease. Throughout the day, you'll have ample opportunity to demonstrate your cooking prowess to Simon Rimmer himself.
After a hard day in the kitchen, you'll retire to the dining room to eat the exquisite food you've prepared. At this stage you can relax, enjoying delicious food, elegant wine, and an informal chat with Simon Rimmer himself.
What's Included
4 hour cooking experience day with Simon Rimmer-Morning or Afternoon Session
Cancellation Indemnity
What Happens on the Day?
Your cooking experience day will start with a variety of culinary masterclasses provided by Simon Rimmer. You will experience cooking demonstrations, learn tips and tricks of the kitchen, before showing Simon Rimmer the skills you've learnt.
After an arduous day cooking, you'll retire to the dining room. At this stage of the day, you can relax over great food and exquisite wine, whilst enjoying an informal chat with Simon Rimmer.
I'm Interested
Please call us on 02036335004 to discuss this experience.
Frequently Asked Questions
Who is Simon Rimmer?
Simon Rimmer is a regular personality on our television screens. He has appeared on BBC2's Great British Menu, Saturday Kitchen and Recipe for Success. He is best known for his on-screen partnership with Tim Lovejoy. The two men presented BBC's Something for the Weekend program from 2006 to 2012. They then went on to host Channel 4's Sunday Brunch program.
A published author, Simon Rimmer has written four cookery books: The Accidental Vegetarian, Rebel Cook, Lazy Brunch and Seasoned Vegetarian.
What is The Wilmslow Cookery School?
The Wilmslow Cookery School hosts unique cooking experience days for all occasions. The school offers a variety of masterclasses, courses and corporate team building events for foodies of all standards.
What is a Cooking Experience Day?
A cooking experience day is the perfect gift for any budding chef. Whether you want to experience life in a professional kitchen, learn how to cook the perfect steak, or enjoy an informal chat with a celebrity chef; the vast array of cooking experience days on offer means there's something for everyone.
Why not Book a Corporate Cooking Experience Day?
Impress potential clients, reward your taskforce and boost office morale. A cooking experience day is the perfect way to improve your business' workplace cohesion.
Get in Touch
For more information about our Simon Rimmer cooking experience day, get in touch with our Customer Services Team today. Our team of industry professionals will be happy to answer any questions you may have.