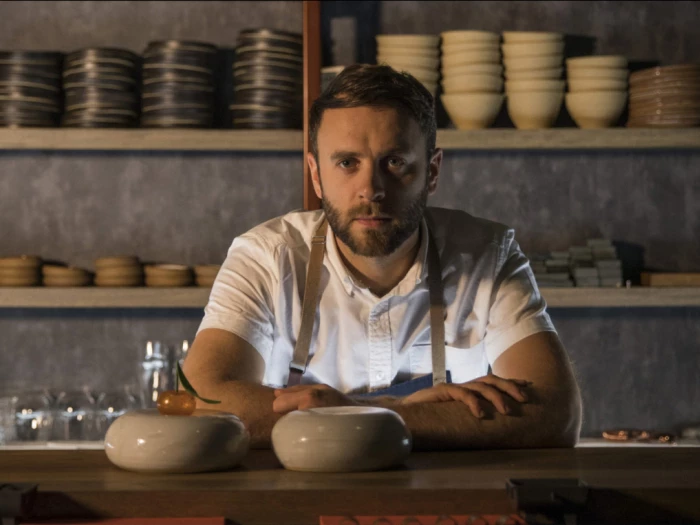 Book Adam Reid for your event
Adam Reid is an innovative chef from Manchester, England. He began his culinary career at the age of 16, working first as a Commis Chef and then Chef de Parte at Manchester's Bridgewater Hall. Adam Reid then went to work at Le Mont, Manchester, where he was Chef de Parte. The following year Adam Reid moved to Warwickshire, working as Demi Chef de Parte at the Michelin-starred Malory Court Hotel. After progressing to the position of Junior Sous Chef, he took the position of Chef Tournant at Michelin-starred Simon Radley at The Chester Grovesnor Casino. In 2013, Adam Reid returned to Manchester, joining Simon Rogan in launching The French at The Midland Hotel. Within a year, head chef Adam Reid was awarded The Caterer's Acorn Award and 'Manchester Chef of the Year.' He also appeared on BBC2's Great British Menu in 2016, winning a place at the banquet at Westminster Palace.
FAQ about hiring Adam Reid
Hire Adam Reid for a private event.
If you would like to hire Adam Reid for your private function, please get in touch with our Customer Service Team today. They'll be happy to help you with any questions you may have.
Ideas for private events with Adam Reid

Virtual cook-along with Adam Reid
ZOOM masterclass with Adam Reid
Informal meet and greet
ZOOM Q&A
Cooking masterclass with Adam Reid
Book Adam Reid for your next corporate event.
Are you looking to host a unique corporate event? Celebrity-Experiences.com is world-renowned for bespoke and unique corporate entertainment. We offer a wide range of unparalleled experiences that are sure to mark your company out above the competition. Whether you want Adam Reid to host an employee cook-along, meet and greet guests, or simply present an after-dinner speech, get in touch with Customer Services today.
Hire Adam Reid for you corporate event
If you hire Adam Reid to entertain your guests, there are many services he could provide:
What services could Adam Reid provide?
Employee cook-along event
ZOOM Q&A session
Virtual cooking class
Personal cooking demonstrations
Present employee awards
How much to hire Adam Reid?
There is no standard fee when it comes to hiring Adam Reid. There are several factors which determine the cost of any event. Please get in contact with our Customer Services Team today. They will run through the wide variety of options and packages on offer when it comes to hiring a celebrity through Celebrity-Experiences.com.
Please contact our team today to discuss your requirements.
Read more about booking a celebrity appearance through Celebrity-Experiences.com.